TATTOO REMOVAL GLOUCESTER
Tattoos are increasingly common…
but they can sometimes lead to more regrets than you'd expect.
A recent study found that about 50% of adults older than 40 with tattoos want them removed.
ProSkin Clinic & Health UK's Laser Tattoo removal safely removes unwanted Tattoos, using our Q Switch Technology.
Our Q-switched laser is the current treatment of choice because it has the ability to target small granules of ink, and has a lower risk of scarring when compared to the long-pulsed laser or IPL systems.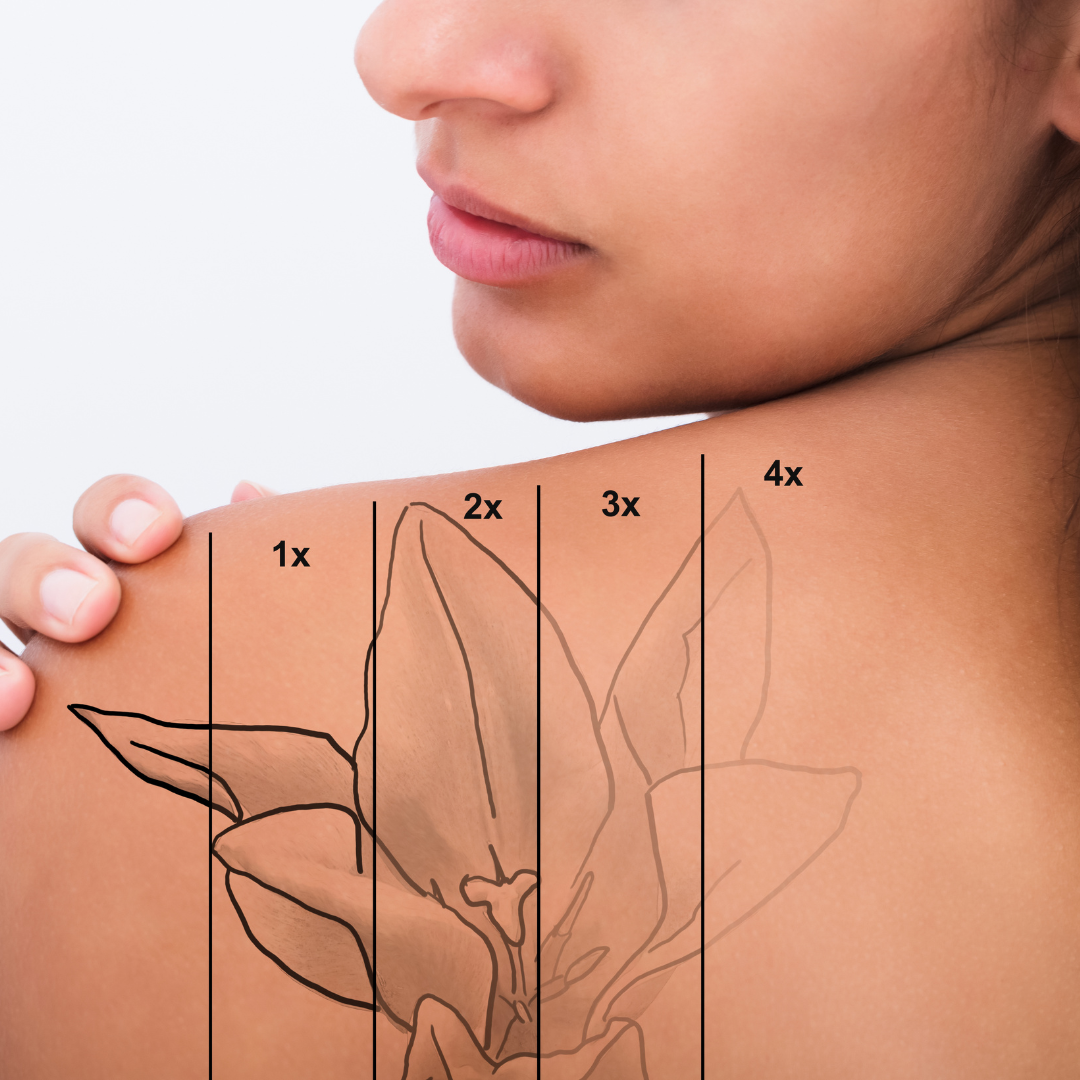 How effective is TATTOO removal?
Our Q Switch YAG laser is suitable for all skin types. It works below the surface of the skin, breaking down tattoo pigments small enough for the body to expel using its own metabolic response, meaning minimal scarring and skin discolouration. It is most effective on black/blue tattoos that have been present for a minimum of a year. 
You can expect some mild discomfort during the treatment and up to 48 hours after.
If you would like to apply a numbing agent prior to treatment you are able to do so. We apply a cooling CyroAir during the session which will act as a slight anaesthetic to ensure the removal is more tolerable.
Full after care is provided to ensure the area is kept comfortable.
HOW LONG BETWEEN TREATMENTS?
A minimum of 6 weeks allows time for the skin to heal and the bodies immune system to flush it away and 8 weeks for darker skin types.
Having the treatments too close together can cause damage to the skin.
Sessions can be left any time between 6 and 12 weeks for best results, believe it or not, the longer you wait, the better.
How long will it take to remove my tattoo?
This depends on a number of things;
How old the Tattoo is
The colour of the Tattoo
Density of the ink
During your consultation our experienced practitioners will assess the area and advise on how many treatments will be required.
How much does it cost?
The cost of removal depends on the size of the Tattoo.
Small – 1 insq – Starting at £45
Medium – 2 insq – Starting at £80
Large – 4 insq – Starting at £150
Extra Large – Starting at £190
Package prices of 3, 6, 8 and 12 sessions are available to purchase in clinic. Please contact us for further information.
SIDE EFFECTS
The initial side-effect resulting from the treatment can be described as redness to the area alongside swelling. The area will feel hot and pinpoint bleeding or bruising may be present. Blistering may occur which will result may result in the skin feeling itchy and sore.
Aftercare Advice
Keeping the area bandaged with sterile gauze.
Do not apply makeup to the area.
Avoid high-pressure water.
Avoid baths, hot tubs, and swimming pools, as all of these can increase your chances for infection.
Apply hydrocortisone cream, Vaseline or Aquaphor to keep the area hydrated.
An SPF of 25+
BOOK YOUR LASER TATTOO CONSULTATION AND PATCH