Description
[vc_row][vc_column][vc_message message_box_color="grey"]Due to the active nature of the ingredients within the Environ® range, all new customers will need to complete this short consultation form before their order can be dispatched. Please ensure this has been completed before submitting your order.[/vc_message][/vc_column]
Vita-Peptide Eye Gel contains essential vitamins, antioxidants and specially selected peptides for use on the delicate sensitive eye area. It assists in hydrating the skin and minimising the appearance of fine lines, helping the skin to look younger for longer. At the same time, it helps to improve sun damaged cells and enhances the effects of the skin's natural sun protectors, giving the skin a radiant glow.
Vita-Peptide Eye Gel benefits:
Reduces skin irritations and reactions
Rehydrates the skin and undamaged cells
Plumps up the skin reducing the appearance of fine lines, resulting in a smoother appearance.
How to use
Pre-Cleanse, cleanse and tone the skin with your preferred Environ products.
Apply antioxidant & peptide eye gel to the entire eye area.
Follow with your recommended Environ Vitamin A moisturiser.
Use morning and evening.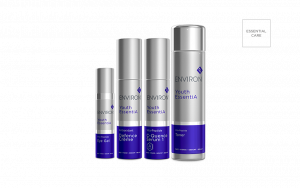 Why choose ProSkin for your skin care needs?
We pride ourselves on exceptional service, we aim to deliver and exceed in both results and level of service.
When you make a purchase through ProSkin you will earn loyalty points on every order. You have the ability to achieve bonus points when available, and you'll also be granted access to future savings before they are released to the public.
You can use your points to earn fantastic rewards whether this be using your points against the value of your future orders, treatments, to purchasing gift vouchers instore or online, it's completely restriction free!
This rewards and thanks our clients for choosing ProSkin for their skin care journey.
You can find out more about award winning Environ Ranges Here. Environ is a Globally recognised and loved professional skincare brand built on science to deliver results.