OCTOBER Pumpkin Resurfacing OFFER
BOOK A PUMPKIN RESURFACING FACIAL THIS OCTOBER AND RECEIVE A COMPLIMENTARY MINI MASQUE KIT KIT COMPLETE WITH MASQUE, APPLICATOR, FACIAL OIL AND SPONGES TO TAKE HOME.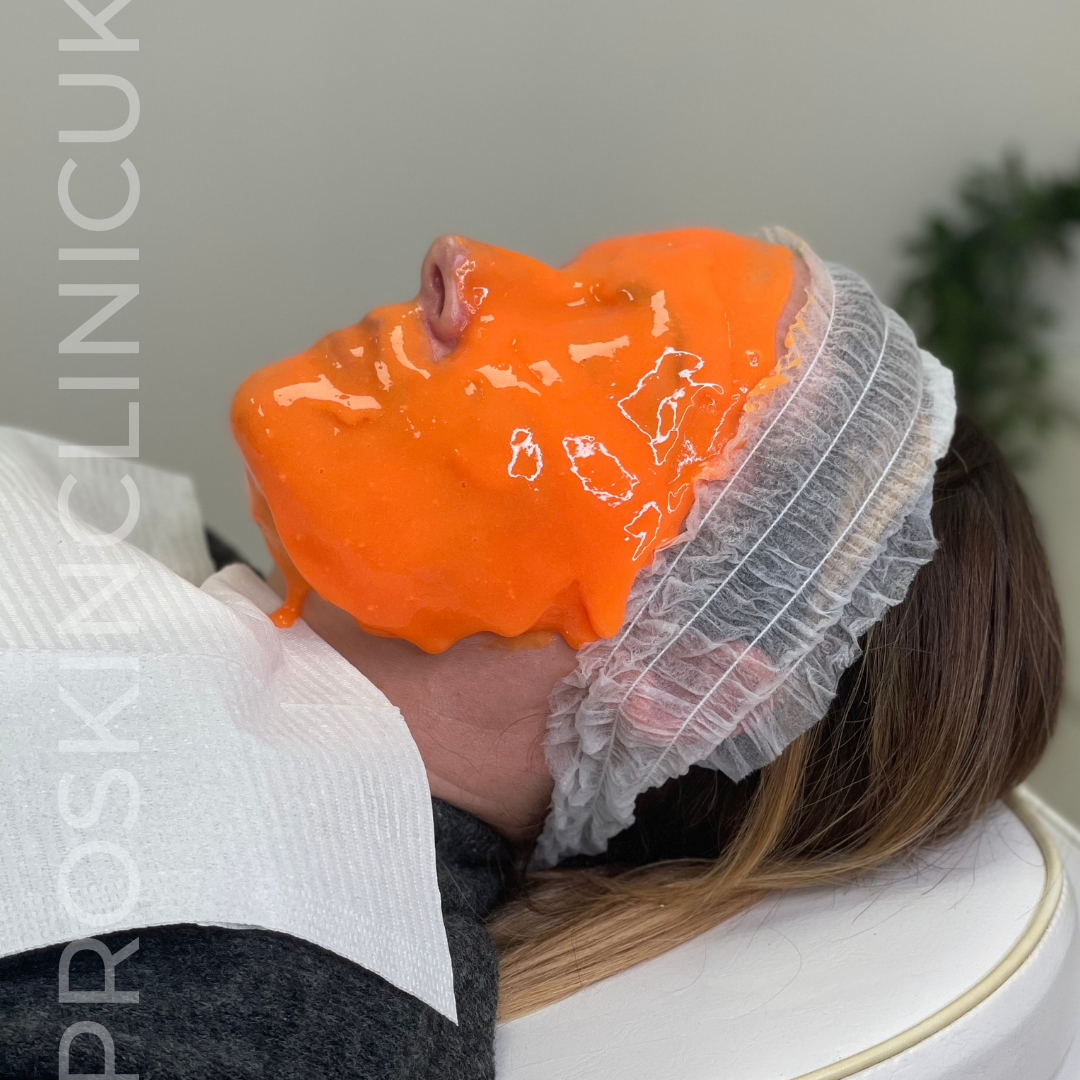 💀 Is your skin looking a little dull and tired? ☠️ Do you feel like your skin could do with a brighten?
️BOOK YOUR PUMPKIN RESURFACING TREATMENT TODAY, HERE'S WHAT YOU'LL RECEIVE...
✅ A deep steam cleanse to open and declog your pores leaving the skin fresh, hydrated and revitalised.
✅ A tailored Lymphatic drainage session to sculpt, tight and provide the skin with a natural face lift.
✅ Thorough extraction to remove blackheads and congestion.
✅ A painless pumpkin peel to melt away dead skin and impurities.
✅ A beautiful thirst quenching Vitamin C hydrating masque infusion with active vitamins and antioxidants to Volumise and instantly plump the skin.
💥Special OCTOBER Bonus – LIMITED AVAILABILITY – A complimentary evening masque kit complete with masque, facial oil, sponges and applicator brush to use at home – this incredible masque can be used in 3 different ways depending on your desired skin result!
…So you can continue your results at home this autumn!

Don't forget you may have a rewards balance to use in your account too! 😉

Last month was a sell out, we ran out of kits!

Book now before you miss out!
ARE YOU READY TO HAVE THE SKIN YOU'VE ALWAYS DREAMED OF?